It is now urgent that you put in place a robust coronavirus business continuity plan to protect yourself in these extremely challenging times.
This guide explains how to build your continuity plan.
1. Why You Need A Coronavirus Business Continuity Plan
We are going into uncharted waters with policies for social distancing. This means your business can no longer trade as it normally does.
Your coronavirus business continuity plan will give you alternative ways to continue trading, or a graceful way to cease trading while doing everything possible to protect your livelihood.
This is going to be how we live for the next 18 months and possibly longer.
As your governments seeks to find a way to defeat the coronavirus while keeping the economy ticking over, it's going to be tough.
Expect a cycle of 4-8 week lockdowns followed by 2-4 weeks of free movement.
The scenario that's been mapped out by scientists at a London university suggests that without the country going into a cycle of home-based isolation for social distancing for long periods, the coronavirus will quickly overwhelm the health services.
In this graph, the orange line represents patients being admitted to Intensive Care Units each week. When this figure approaches capacity, a lockdown would be announced to prevents hospitals getting overrun with cases they can't handle.
The blue boxes show the periods of shutdown, the gaps between them the spaces between. It's going to be very tough.
If this is true, your business continuity plan for Covid-19 will need to embrace the consequences of these prolonged periods of working from home. Your routine is about to change for quite some time.
It's certain that there will be lockdowns that will affect your business.
So what does your business continuity plan for coronavirus need to include? Well, there's going to be the general operating environment of your business sector, for starters. For example, restaurants and coffee shops are going to be hit hard as people stay at home.
Apart from the sector, you'll also want to consider cash flow if sales drop, too. Finally, there are all the people considerations.
If your business is badly affected, creatively switching to provide different services or serving different customers may be essential for your survival.
For more information about the likely impacts of the COVID-19 coronavirus on your business, read How The Coronavirus Will Impact SME Businesses.
Your business continuity plan has suddenly become top priority.
Follow These 4 Steps To Create Your COVID-19 Coronavirus Business Continuity Plan
Map out the areas of your business that are likely to be affected. It's not just the people. What if customers tighten their belts and hold back payment? Will your cash flow survive?

For everything you risk you identify, consider the next 3 points.

What's the risk? Put a number or other hard judgement against it. The more clarity you have, the better equipped you are to make the tough decisions to protect your business.

What cover can you put in place? How will you protect the business for each issue?

Is any immediate actions required? There may be things you need to act upon immediately.
In difficult times it pays to be prepared for all eventualities.
Having a coronavirus business continuity plan will calm the mind and means you can be confident that you've done everything you can.
And of course, it's then in your back pocket if you need to act upon it.
To help my clients, I created a coronavirus business continuity plan cheat-sheet. There's finance, staffing, supply chain and many other things to consider. The thing is, you want to do it quickly and then have it ready to roll. The cheat sheet helps you to do this efficiently. You can download it by clicking here.
Your coronavirus business continuity plan provides insurance to protect your business if the worst should happen.
And if nothing happens, it's cost you virtually nothing to create it. You'd be crazy right now to not think about your contingency plans.
Since most businesses have done no continuity planning at all, another benefit from this is the creation of a plan that will cover a lot of issues, not just the COVID-19 coronavirus threat.
2. How Serious Is The Threat To Business?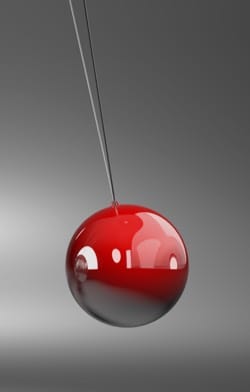 It really cannot be overstated. The virus is now being compared by some leading experts to the Spanish Flu pandemic of 1918. You really do need a way to ensure coronavirus business continuity, plan for it now.
Back then, the world's population was 2 billion and the Spanish Flu killed an estimated 50 million people globally over about 2 years.
The world's population is now 6 billion and we travel around the globe in planes, not boats. That means it's spread further far faster than Spanish flu managed to do.
There will be a lot of people who never see the other side of this pandemic. It's an upsetting and sobering thought.
The same is true for businesses that are ill-prepared to weather the storm. Many will close at the start of a lockdown cycle and will never open again.
At the same time, every crisis also creates opportunity for those who are quick on their feet.
All of this is a long-hand way of saying you'd better put in place your coronavirus business continuity plan.
3. How Much Time Do You Have?
Your business is going to be impacted. You absolutely need a coronavirus business continuity plan in place. Urgently.
Preparation is the way to stay calm in a crisis. Your business continuity plan eliminates uncertainty and provides clarity under pressure.
It allows you to make the best decisions rationally, with a clear head.It blows away the stress of working things out as you're going along.
Here are the facts as they are currently understood…
The incubation period between becoming infected and showing any symptoms is 2-14 days.
The virus is highly contagious. Cases are doubling within 3-5 days.
The death rate is currently around 2%. This figure is expected to drop as we gain an understanding of the number of people infected without symptoms.
Many people have only very mild symptoms. As a result, the actual number of infected people is a whole magnitude bigger than published figures show.
As a result, you want to isolate anybody who has COVID-19, because it's certain to infect other people.
To help my clients, I created a coronavirus business continuity plan cheat-sheet. There's finance, staffing, supply chain and many other things to consider. The thing is, you want to do it quickly and then have it ready to roll. The cheat sheet helps do this efficiently. You can download it by clicking here.
4. How To Build Your Continuity Plan
There are specific areas that you need to cover with your coronavirus business continuity plan. Here are some aspects discussed with clients while they developed their plans.
4.1 Tighten Your Cash Controls
As the virus spreads, your clients are going to have key staff absent. If they're unable to pay their bills, you may go unpaid for longer than usual.
Right now, it would be smart to anticipate what to do if some, or even all of your customers, were to be closed for 3-6 weeks.
Put in place a solid cash flow forecast to carry you through this. Update it regularly.
If your business low on funds, seek external support.
In addition to banks, you might look for other lenders. Funding Circle may be a good option.
Governments have schemes in place to provide basic financial support to businesses too.
Bring your credit control up to date before the worst hits. Avoid being left with big outstanding invoices with nobody to pay them.
4.2 Plan For Staff Absences
The people in your business are essential to the way you work. protecting them within your coronavirus business continuity plan is essential.
You will almost certainly have staff taking time off for self-isolation. That means you could be without key people for a fortnight or more.
Be prepared to operate without your full complement of staff, especially if you provide a critical service such as IT support or payroll services.
You should plan to maintain services with any member of staff absent for a prolonged period.
You should also consider impact of key staff being lost to the virus. Unpalatable but important planning nonetheless.
I suggest that you plan for 50% to 75% drop in staff, sales and cash flow just to have the thinking done ahead of time, in case the worst happens.
4.3 Keep Your Employees Safe at Work
When you have a team of people at times like this, you have a leadership responsibility to keep them all healthy enough to work.
So if you have somebody acting the hero, coming into work ill, you must send them home immediately. This helps keep the rest of the team healthy.
While this is a smart thing to do anyway, now the stakes are even higher with COVID-19.
This could genuinely be a matter of life and death for others in your team. Step up to the job.
This is because some people experience only mild symptoms, while others can be hospitalised by the virus. That's just like flu, which kills tens of thousands of people every year.
4.4 Eliminate or Minimise Business Travel
Try to replace all business journeys with remote working wherever possible.
It's not just the risk in their destination, it's also the risk of contracting coronavirus while travelling there and back.
There are far more people going through airports and stations and so they will carry a far higher risk than working in the office.
4.5 Introduce New Products And Services To Protect Sales
Now maybe the critical time to offer a new product or service to your customers. Or to find new customers altogether, if your normal business has drained away due to the coronavirus restrictions.
If you run a gym, for example, you will probably see a huge drop in attendance and people paying.
So the entrepreneurial gym owner might introduce personal no-contact training sessions to high-value clients. They might be targeted through a relationship with a friendly luxury car dealer, for example.
What are 5 new services your business could introduce to build sales instead of losing them?
Thinking like this is motivating and gives you hope. It also has the potential for you to help customers who would otherwise be locked down and having a pretty miserable time!
Your coronavirus business continuity plan is broader than just an emergency cost-cutting plan. Finding new ways to serve can be good fun as well as liberating for you as a business owner in difficult times.
4.7 Managing Your Customer's Risk
If your business should be unable to deliver a full service, what are the consequences for your customers?
Are there some decisions that can be taken now to allow your business to serve customers in an acceptable but reduced capacity?
Prepare your plan to provide the minimum acceptable service to your customers. By looking after them at this difficult time you will build a better long-term relationship with them..
If a reduced service becomes necessary, you can create a plan to communicate this ahead of time.
This way, when you need it, you are simply rolling out something you prepared earlier. A bit like the chefs do on cooking programmes.
This eliminates confusion and stress and makes your life easier under pressure.
Finally, you might want to pick up a copy of my book, Double Your Business. Making your business stronger makes it more resilient in these difficult times.
I honestly hope that you'll not need any of this. But if you do the work, at least you're prepared with your coronavirus business continuity plan.
To help my clients create a plan quickly, I created a coronavirus continuity planning cheat-sheet. It helps you to prepare quickly, thoroughly and effectively. You can download it by clicking here.
This article is a shorter alternative version of The Coronavirus Business Contingency Plan.