Business
Coach
The Ultimate Guide
Everything you need to know before working with a business coach.
Are you ready?
What kind of results can you realistically expect?
How much will it cost?
How long will you need to work together?
Who should you hire?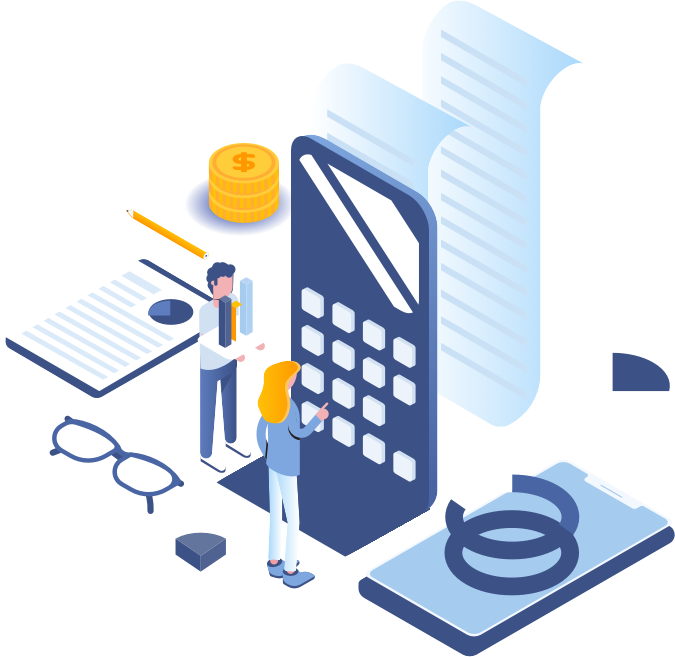 Add a header to begin generating the table of contents
Introducing The Author...
The guide was written by Lee Duncan - that's me in the picture above.  I've been coaching all kinds of businesses since 2004. 
I'm also an award-winning business author; I wrote "Double Your Business: How to break through the barriers to higher growth, turnover and profit".  published by Financial Times, you can find it on Amazon - it has a 5-star rating.
In this time, I've taken on clients who have worked with other coaches previously and shared some insights.
What the guide covers and how it can help you
This guide is for business owners to learn about working with a business coach to drive huge results.
If that's you, then it'll help you to understand the value that the right business coach will bring to your business.
You will find the major factors to consider before you choose a coach.
You can also use it to understand whether you're getting what you need from the coach you already have. Every business coach is an individual, and only some will suit you and your business.
If you're in a hurry, you'll find the index will help you to skim through, to find the section you want. It's a big guide and I know that entrepreneurs aren't always very patient!
There's also a handy PDF version to download for your reference.
You will find information here about…
You may change from one business coach to another for a variety of reasons.
You would do this for a problem with the chemistry between you.
Or maybe the coach does not have the skills or knowledge to help in your situation.
But sometimes the reason is that you've fixed a point-problem you needed to solve.
Once the relationship has served its purpose, you move on.
There are both generalist and specialist business coaches.
A marketing coach can help you get more customers. A sales coach can sharpen the performance of your sales team. A team coach can help to align and organise and motivate staff. And so on.
Meanwhile, a generalist business coach has advantages too. A robust business coaching system covers all aspects in an integrated way.
The Double Your Business coaching system, for example, has a great track record. Likewise, The Strategic Coach is a proven generalist system, too.
The other use for this guide is to help you decide whether you are a good fit to work with a business coach.
If not, it will help you figure out if a business mentor, advisor or life coach may be more suitable.
At this point, you may be wondering why people would stop working with a coach if they've had good results.
Well, there are both practical and personal reasons
You would do this for a problem with the chemistry between you.
Or maybe the coach does not have the skills or knowledge to help in your situation.
And sometimes the reason is that you've solved the specific problem you needed to solve.
Once the relationship has served its purpose, you move on.
There are both generalist and specialist business coaches.
A marketing coach can help you get more customers. A sales coach can sharpen the performance of your sales team. A team coach can help to align and organise and motivate staff. And so on.
Meanwhile, a generalist business coach has advantages too. A robust business coaching system covers all aspects in an integrated way.
The Double Your Business coaching system, for example, has a great track record. Likewise, The Strategic Coach is a proven generalist system, too.
The other use for this guide is to help you decide whether you are a good fit to work with a business coach.
If not, it will help you figure out if a business mentor, advisor or life coach may be more suitable.
What Results Can You Expect From Business Coaching?
"Who does it work for - and will it work for me?"
The most important question on your mind is obvious…
"What are typical results, and am I guaranteed to get something like that too?"
In short, there's no such thing as typical results, and there's no guarantee you'll get results!
It would be great to be more specific, but there are a bunch of key variables that massively affect the answers.
Four of these factors make a huge impact on the likelihood of your success.  Let's explore each one in turn…
Factor 1: The Scale Of Customer Demand From Your Market/Sector
<diagram of business stages>
There is a natural cycle of birth, growth, maturity and decline.  The cycle can be seen in all living things, like people and plants.
But this same cycle applies just as well to businesses and markets, too. 
Kodak rode the wave of film-based photography for decades.  Yet it has been relegated to a bit-player in the digital photography era.
This happens in every sector, eventually.  Steam engines were replaced by petrol and diesel, which themselves are now being replaced by electricity and other technologies.
The strategy for growth or even survival will vary depending upon the state of the market.  While your business coach can help you to navigate through this and improve your results, there is no magic wand that can fix a dying market.
<<box - example>>
For example, if you go back 20 years, there was little demand for electricity-generating solar panels in the UK.  At this fledgeling stage, a domestic solar panels installation business would have been difficult to grow.
Then in 2010, the government introduced generous subsidies for solar energy.  This created huge demand and a growth market for solar panel installations.  Lots of solar panel businesses were started, and some grew massively.
The results of using a business coach in each of these periods would have been very different.
<<end box>>
At the other end of the scale, if your sector is disrupted by innovation, it can push your business from growth into decline.
The retail sector, for example, has been transformed by e-commerce, the 21st Century incarnation of mail-order.  For a high-street business to survive, it will need to embrace a new strategy, such as…
Build a loyal following of dedicated customers through a unique and/or quirky offer
Attract customers from further afield by becoming a 'destination business'
Move into an online business model
Radically reduce costs - perhaps moving premises
Pivot to a completely new business model - e.g. transform into a coffee shop
Working with a coach is a partnership where the coach can bring the best out of you, if you're willing to play your part and push yourself.
At the same time, reality says that transformation of a business in a struggling sector with a lot of competition is going to be harder than growing a business in a flourishing one.
Similar challenges face every sector…
Competition from low-cost regions like China, India and Vietnam will continue to increase
Online search makes it easy for customers to compare prices
Customers continue to expect better and better experiences
Robotics, process automation and artificial intelligence will transform the face of many industries in the 2020's.
  The pace of change is relentless in business.  Staying ahead of the game is key to thriving.  Just remember that King Canute could not hold back the tide of change.  Neither can you.
At the same time, the best leaders extract the most from the situations they're in.  Your choice of business coach can lead to personal growth that propels you to become a far more powerful business leader.
<<Case study>>
During the financial crisis, travel company Airworld Tours saw sales drop by almost 30% as their old source of leads fell away.
In need of new ideas, they engaged my services as their business coach.
Looking at their business, we saw several barriers to growth.  A key issues was that while the market had shifted online for marketing, Airworld Tours had missed the boat.  They were not getting sufficient website traffic to maintain sales lost from legacy advertising methods.
Lead generation was one of many issues we tackled in a two-year coaching programme.  The result was sales growth from £2.6m to £4.5m and the foundations were laid for future growth to £13m per annum sales, achieved a few years later.
This is a good example of how there are no typical results.  Rather, each situation requires a unique approach.
In this case, the business coach guided their strategy, and coached them to execute it for maximum results in a difficult market.
<<end of case study>>
Factor 2: The Barriers To Growth For Your Business
Every business grows easily when it's got financial control, a strong flow of customers and the capacity to fulfil sales.  In the Double Your Business programme, I call these Cash, Customers and Capacity.
When one or more of these is not in tune with the others, growth grinds to a halt.
Diagnosing the problem means digging into the appropriate area to see exactly what's broken.
For example, if your business does not have enough customers, what is the underlying problem?
Is it a lack of enquiries/leads?
Or is it a problem turning these opportunities into sales?
Or perhaps customers only buy once from you and never come back for a repeat purchase?
Whatever the problem, you cannot fix it until you know exactly what it is.
When you hire a business coach to help with your business, the accurate diagnosis of what's stopping it from growing is the critical first step to success.
Once you know your barrier to growth, you can deal with it and have the confidence that your business will begin to grow faster afterwards.
<<box>>
I created a diagnostic tool to identify 22 different barriers to growth.  You can get it by clicking here, along with a guide that describes the 22 barriers to growth.
<</box>>
<<Case Study - Manufacturing>>
Barriers to growth are not always obvious at all to the business owner.  For example, Simon Watson engaged me to work with him as his business coach to grow his sales.
Simon runs a successful fitness machine manufacturer, Watson Gym Equipment.  He wanted to expand but sales had stalled.
When we looked at his barrier to growth, it was clear that it wasn't sales at all.  The phones were ringing off the hook with enquiries and orders from around the world.
Instead, his barrier to growth was a lack of capacity in their existing factory to keep up with the pace of orders.  It was a capacity problem.
Within four months, we optimised the way his factory worked and improved efficiency by over 60-70%, almost halving the production time for each machine.
This kind of improvement in manufacturing meant that margins were massively improved too, because the labour cost was so much lower for each machine.
But there were other benefits of these efficiency improvements too.  Although they already had a reputation for excellence, the quality improved.  This created a better overall customer experience, improving Watson's position in the market even further.
Manufacturing efficiency is critical, and in this case coaching gave Simon Watson a massive competitive edge, putting him further ahead of his competitors.
The financial impacts were immediately higher margins.  But it also unlocked £2m of growth over the next couple of years.  All from working with a business coach.
<<end case study box>>
Factor 3: Your Ability To Take Focused Action
Entrepreneurs can be a funny breed.  We have so many ideas and so many of them are good ideas, too.
But there's not enough time to execute them all.  But it doesn't stop some from trying, regardless.
And if you try, you fail, because there are simply not enough hours in the day to finish them all.
Many businesses struggle because of this lack of focus.  They remain lacklustre instead of achieving the greatness they could have.
It can be summed up through the Focus/Action grid you can see below.
No Focus, No Action - Needs goals and motivation
Focus, No Action - Needs accountability to finish things
No Focus, Action - Needs to commit to a plan, and to stick to it
Focus, Action - Needs to keep on track
The secret is to operate from The Results Square, the top right part of the grid.  When you spend your time on focused action, you automatically produce results.
The right coach will move you through the grid using tools and methods to give you clear focus and to hold you accountable to take action.  Results become inevitable when you're in the Results Square.
Factor 4: Your Commitment To Self-Development
The range of actions you're able to take are the result of your knowledge.  You can only do what you know how to do.
You spend limited time in coaching sessions with your business coach and this should be spent primarily focused on helping you to keep focused and take action.
Where some new knowledge is required, you can discuss the best ways for your to learn with your coach and agree sources for the best learning materials to carry you forwards.
But it's going to come down to you allocating some time to do the learning.
<<story>>
I once worked with a client who had a problem with delegation.  He did far too much of the work himself and expressed how frustrated he was with working long hours.
I gave him a short book and he agreed to read it.  My clients at the time raved about this book.  It's really short - easily read in 40-50 minutes from front to back.
In his next coaching session, he told me how busy he had been.  How he had worked very late that week. How he was terribly frustrated that it had been impossible for him find time to read the book.
In the next sentence, he told me how he had read the latest Harry Potter book from cover to cover.  About a 5 or 6 hour read, he said.
"How committed are you really?", I asked, "to develop yourself and grow your business if you put 5 or more hours of Harry Potter ahead of your most urgent problem?"
<</story>>
Business growth is not easy.  And it's not the job of your business coach to do it for you.
You will need to step up to the mark and meet him half way.
Factor 5: The Ability And Experience Of Your Business Coach
The relationship you have with your coach will be a combination of the unique personalities, experiences and abilities that you each bring into it.
By hiring a business coach you would reasonably expect a range of skills.  Useful skills to coach a business owner include knowledge and experience with…
Structured coaching when you need help to focus
Business strategy to plan for growth
Business accounts to improve profits and cash flow
Marketing for lead generation
Sales management to improve sales performance
Business processes to make the business work without you
Psychology to overcome mental road-blocks
Staff management to build a motivated team
Operational efficiency to improve productivity
Customer service to increase customer satisfaction
Business planning, including an exit plan
If you are hiring a marketing coach, then obviously you might reasonably expect them not to have skills in anything except coaching, marketing and perhaps psychology to help you more effectively.
On the other hand, if you want to work with a business coach with the ability develop a relationship to grow the whole business over a longer period, then somebody able to cover many or all of these areas would be a huge benefit to you.
Business Coach vs Consultant vs Mentor
"And where do life coaches fit in, too..."
A life coach is not for your business, it's for you.  The clue is in the name.
Let's get that right out of the way from the start.
This is not to say that a life coach isn't the right solution for some people, though.
If your life lacks balance and the issue is a lack of clarity or motivation, it's possible that what you need is not a change in your business, but a change in your mindset and attitude to life.
A life coach help you if your flame has gone out and you have no drive, no get-up-and-go, no joie-de-vivre.
That's the job of a life coach to help you sort out.
They can also help you get clear about your goals and improve your fitness.
But if you're pretty sure that you need help with your business, it's going to come down to choosing between a business coach, mentor or consultant.
The table below will help you.
| Coaching, Mentoring, Consulting | Real-World Descriptions and Definitions |
| --- | --- |
| Business Coach | Will grow your potential and business abilities so that you can grow your business. A business coach stretches you to reach your own potential. The best business coaches, like Lee, will help you to recognise, develop and use your natural talents and strengths to build your business your way. |
| Business Consultant | Business consultants bring specific expertise to your business. A great business consultant will bring not only expertise but a toolkit of blueprints, templates and guides to help you to quickly make changes that get immediate results. |
| Business Mentor | Often used to describe coaching, technically the difference is that a mentor offers guidance based on his/her own experience. This is useful especially in tackling people management issues, but could also be limiting if the mentor's personal strengths and methods of work are a poor match to yours. Mentoring is all about sharing experience. There's definitely value and a place for this, but it's not a comprehensive approach that assures results. |
| Practically Speaking | A flexible approach is more useful than any single pure approach. Direct advice can be the shortest path to success in many situation, while coaching can help you overcome internal hurdles, clarify your goals and options, and eliminate doubts and fears. This flexible combination of mentoring, coaching and a powerful system of training and blueprints for getting things done ensures that Double Your Business clients achieve remarkable results. |
Do coaches guarantee results?
"I don't want to throw money away..."
Asking for a guarantee that your business will grow just by investing in a coach is expecting too much.
There are some intensive training programmes that offer a guarantee of results for very narrow, specific work.
For example, there is a training programme I know that offers a guarantee to improve your Google Adwords results.
However, to qualify for the guarantee, you have to be able to prove that you've taken every single action, and there's a lot of it.
The chances of you not being successful if you follow the programme are pretty slim - there's a lot of work, but if you do it, the results will almost certainly arrive.
So the only people likely to claim are those who haven't done the work, and so they won't be eligible anyway.
Secondly, a guarantee would not be reasonable for a coach to offer.  If you are in a sector that is in decline, hiring a coach does not come with a free gift of a magical wand.
The whole point of working with a business coach is to push you into taking action to propel your business forward.
A guarantee gives a safety net so that if you do nothing, it costs you nothing, despite the coach giving time and effort to your cause.
Not a fair exchange.
Which leads to the second question about reducing risk…
Do Coaches Offer Payment On Results?
"I want the coach to have some skin in the game"
This is a really interesting idea, with some potential to work in certain circumstances.  But it's rarely a good idea at the start of a relationship. 
Here's why…
Pure coaching, as a discipline, is about helping you to achieve your goals by taking full owners of you actions and behaviour.
When you split the reward for achieving the goal, it introduces split accountability too.
It lets you off the hook and gives the opportunity to blame the business coach if you don't do the work
On the other hand, when you're paying the coach in a transaction to be held accountable for doing what you say you'll do, there's no muddying of the waters.
You either do it, or you don't.
The consequences and rewards of your actions are all on you.  There's no hiding place for you.
But there is one situation where a shared reward can help.
When you have worked with a business coach for some time and demonstrated that you're serious about taking action, there is mutual trust.
At this point it may be worthwhile to explore a shared risk/reward profile.
Often when this question is asked, it's because the business is in a poor financial state and the owner is looking to 'do a deal' to save cash.
There are quicker and better ways to improve the cash position of the business than confusing the accountability of the coaching relationship from the outset.
"Erm, is it teaching, or something else?"
The benefits of working with a business coach start with the benefits of coaching in general, whether it be for sport, management or getting fitter and healthier.
As a result, the coaching sector is booming as people seek to improve themselves.
Their health, sporting ability, quality of personal relationships, parenting skills and business performance by hiring a suitable coach.
At the heart of an effective coaching relationship, no matter the discipline, are a set of common traits that help you to scale new heights of achievement.
Clarity
Most business owners say they want more focus.
The step before focus is to get crystal clear about what they want to achieve and what actions they need to take next.
Growth
Working with a coach is a process of stretching yourself to grow, to become the best version of yourself.
A great coach helps you to grow, to become capable of achieving more than you thought possible.
Accountability
When you run your own business it's easy to drift, because when you're the boss, there's nobody to keep you honest and keep you track with your work. 
Your life and business coach won't let you off the hook, instead he will drive you to take action to achieve your goals.
Taken together, these three form the backbone of a coaching relationship.
But the 3 traits listed above could be delivered by a life coach.
If you're going to pay business coach prices, you should be looking for far more value than this alone.
This is why some people like to look for a business coach mentor relationship, which we'll look at in the next section.
Business Coaching Definition
"OK, so how do I know if a coach is any good?"
When you talk to a business coach about working together, ask them how they would define business coaching.
A quick search for definitions of business coaching on Google delivers pages that talk in vague terms. 
I plucked an example to show you what I mean; it's the most succinct definition of business and executive coaching I could find.  It's on Wikipedia….
Business coaching is a type of human resource development for executives, members of management, teams, and leadership.
In plain words, it means training you to be a more effective leader for your business.
Sounds like a reasonable thing to do.  If you were more effective, you'd be a better leader for your business and make it more successful.
But the most important thing is missing.  You invest in coaching to improve results.
The whole point of working with a business coach can be summed up in one word: results.
Without results, coaching is a method for self-development.
As a business owner, you need to be pragmatic.
Since you invest in business coaching with the expectation that it will be worth it, a definition that includes better results will give more confidence.
Do you want to learn for the sake of learning?
Or do you want a business coach who will help you to grow your business?  To increase profits and deliver a better lifestyle?
They can only do this if they also help you to choose and apply the right strategies for your situation?
One of my clients, Chella Heyes, described it best when she said that "in two years, Lee helped me to double my business and work half the hours". 
It was from this statement that The Double Your Business Coach sprang to life.
It's a definition that doesn't distract with jargon.  It acknowledges the techniques but makes a clear statement of intent.  To double your business.
If you want more than double sales, it can be doubled again.  It speaks to the desired outcome.
So when speaking to a coach, ask them to give you their business coaching definition.
Listen carefully to their answer.
Do they talk about your results?
Or do they talk about techniques, questions, focus and philosophy?
Choose wisely.
What About Business Coaches for Entrepreneurs & Business Owners?
"Surely it's more than just agreeing goals and asking questions?"
Business coaches for entrepreneurs add further value with the expertise, experience and insights they bring into your world.
Their experience means that where appropriate they can mentor you at the same time as the coaching they provide.
What if you hire a business coach who has little or no experience of managing a team of people?
if you have a team problem, all the help they'll give you will be learned techniques from books.  It won't be real.
The best business coaches will have some kind of system to help you. 
They'll use this system to diagnose your current situation (like my Business DNA Diagnostic Tool), to help you focus on the areas that will make the biggest impact for you.
They will stretch and develop your skills personally as an entrepreneur.
When you choose a coach with depth of expertise and experience you accelerate your personal pace of growth and the growth rate of your business. 
Remember, you're not hiring a coach just to have a 'professional friend'. 
You want somebody push, drive and stretch you to release your full true potential.
For example, during the big financial crisis and following recession, I worked with a number of businesses who needed more customers. 
They had tried all of the advertising and ways to get customers they knew about and needed new ideas.
By bringing in expert help, they got the ideas and help to make them work in their individual situations.
As a result of going outside for help, Airworld Tours almost doubled in a year, adding £2m to grow to £4.6m in just a year.
It's this kind of expertise you need to find - a coach who can teach you how to pull rabbits out of the hat and other magic for your business.
How Does Business Coaching Work In Real Life?
So in practice what precisely does a business coach do - how does it work?
Depending on the coach there'll be a mix of different things.  For best results, you should expect things like…
1. To be challenged and encouraged to set goals for yourself and your business.  While these goals should be achievable, they should also stretch you to perform to your best capability.
2. To guide you to define the strategy and a plan, based on proven methods, to achieve your goals.
3. Guidance, training, templates, worksheets and tools to implement your strategy in order to get the best results.
4. Coaching techniques of questioning and holding you accountable for taking action.  This turns all the strategy and planning into the results that achieve your goals.
5. Identifying opportunities and problems that you haven't seen.  A more experienced coach will shift effortlessly from coaching to teaching, to mentor, in your best interests.
A coach using coaching techniques taught in the classroom will help you to draw the best out of yourself.
But it will be limited to the scope of your own personal knowledge and experience.
Meanwhile, a coach who has a greater depth of experience will also raise issues of which you have no experience.
The coach brings experiences that you may never have seen.  For example, in my coaching practice I've guided clients through tricky situations involving business partners on a number of occasions.
These include…
Negotiating a management buy-out
Reducing the number of shares in a business owned by an underperforming partner
Buying out a sleeping partner over a number of years to reduce the financial hit on the business
Buying out a business partner before the business grows too large to afford the buyout.
These are all unusual circumstances, but an experienced coach brings a lot more to the table than what is obvious.
These are insights from experience.  They can save you countless thousands and eliminate wasted time when highlighted early.   
A coach who understands business, as well as coaching techniques, will give you broader support and better results.
Are You Ready For A Business Coach?
"How much time and effort will I need to put into it?"
Investing in a business coach comes with a price tag that's not only measured in money but for some business owners, there will be personal sacrifices too.
The business coach does not come with a magic wand, or a team of gophers to make the magic happen in your business.
The magical results from working with a business coach are your results.
During your coaching sessions, you'll discuss your goals.
You'll explore the problems that stand in your way.
And you'll identify strategies that will help you move the needle and grow your business.
Once you've worked through the details, you will agree on the specific tasks to achieve your goals.
But then it's over to you to put all of this into action.  Without your action, nothing changes.
After all, if you want different results from those you're getting, you need to do something different.
For some business owners, investing in a business coach means that long days become longer for a while, as more effort is needed to fix problems.
And if you have to work more hours, that means you will need to make a short-term sacrifice, giving up what normally happens with that time.
I often recommend that my clients use the first 60-90 minutes of each day to do their coaching actions.
That way it gets done first, and it gets done while your mind is fresh and up to the task.
The other thing is that your business coach will stretch you to your full potential if you're willing to be stretched.
That will mean learning new ideas, taking on new strategies, plans, skills and knowledge.
You cannot acquire all of that through your coaching sessions.  Instead, be prepared to spend time reading books.
Clients on the Double Your Business coaching programme, for example, are expected to use the private Double Your Business Online Portal to learn new skills.
You don't become better at managing people, marketing your business or selling more effectively just by wanting it.  You have to put in the effort too.
Of course, if you are prepared to work hard, and you're prepared to invest the money, you are ready to work with a business coach.
How Much Do Business Coaches Charge?
The first question in the mind of most people is how much does a business coach charge?
It's impossible to have a conversation about the price of a business coach without considering the value that coaching will bring to your business.
So before we get to the cost of a business coach, consider this question.
When you invest in anything for your business, how do you assess whether or not to go ahead?
You compare the price with the value it brings - either the size of the problem it fixes, or the money it will make for you.
In other words, it's a Return On Investment decision.
It is the only sensible way to make the decision.
And the decision to hire a business coach should be made in the same way.
So what, exactly, do you want to get from your relationship with your business coach?
Make sure you have a clear goal in mind.  Some of the annual goals that clients set with their coaches might be…
Double sales and profits of a smaller business, from £120,000 to £250,000.
Push a £650k business through to £1m annual turnover, without reducing margins.
Fix a major cash flow problem so a business can eliminate a £40k overdraft and always have money in the bank.
Develop the marketing to launch a startup into multi-millions within 3 years.
Stabilise a business after management buyout and bring it into profit and growth.
Add £2 million sales during a recession by installing a new marketing system.
These examples are goals set by my clients in the Double Your Business Coaching programme.
I use them because they are the size of the goals that you would reasonably set with a top business coach.
They are big, bold and stretching for you and your business.  They clearly have a huge ROI.  Which makes the investment in coaching an easier decision.
So to the question - what's the cost of business coaching?  Well, it depends who you hire, of course.
You should expect to pay more for somebody who is more experienced and more skilled.
And you shouldn't expect to pay so much for somebody who is just out of coaching school and has no case studies of their own to share with you. 
Some franchise business coaches are trained to sell pretty aggressively and so beware paying a high price for an inexperienced or ineffective business coach.
The broad range will tend to be in the £800-£2,500 per month range.  My coaching programmes, for instance, start at £7,500 a year for a good basic programme.
At the same time, I work with some larger businesses who look for a more extensive service and so services are tailored to suit, with clients paying £30,000 per year or more for a higher level of involvement.
Ultimately it's a decision about Return On Investment and your preference of coach.
What is the return you expect to get for investing in a business coach?
Now what's a fair price for that level of return?
Who Is The Best Business Coach In The UK?
It's not easy to pick an individual and say with any conviction that they are the best business coach in the UK.
Google's first page of results don't show the best coaches, they just show the pages that are best optimised to appear there.
It's not about the business coach who has written the best business book, nor is it about the coach who sounds best on video, or writes the best articles.
Consistency of client results is probably the best measure to use if you can, judging a coach from their case studies and results.
You also need to find somebody who fits you psychologically.
Some good coaches work a bit like drill sergeants, barking instructions and holding you accountable by fiercely pushing you to implement.  They tend to believe that implementation is everything, and while strategy is not their strength, their clients get results because they are don't want to be shouted at!
Other good business coaches are quieter and expect you to deliver because you're paying for their mind, not their mouth.
The best business coaches will be flexible, seeking to help you set clear goals with a supporting strategy to deliver it.  They will use psychological techniques to help you when you get stuck,
There will be coaches who will fit very well with you and your business, and those who really don't fit at all.
At the same time you may want to make sure you're not going to hire a dud and blow your money on somebody who doesn't get results for you.
The top business coach in the UK will be the coach who understands  coaches who really know their stuff, though.
How To Find A Business Coach
"Where do I look - Or Could You Help Me?"
The obvious way to find a business coach is simply to search online.
But Google doesn't give you the full story.  It won't tell you which ones are good, bad or indifferent. 
So here are a few ways to find out whether or not they'll make a good choice for you...
Additional Resources:
If you're hiring a coach, you may find these posts interesting and/or useful...
8 Questions To Ask Before Hiring A Business Coach
Frequently Asked Questions
About Working With Business Coach Lee Duncan
Answers to common questions that you may find helpful.